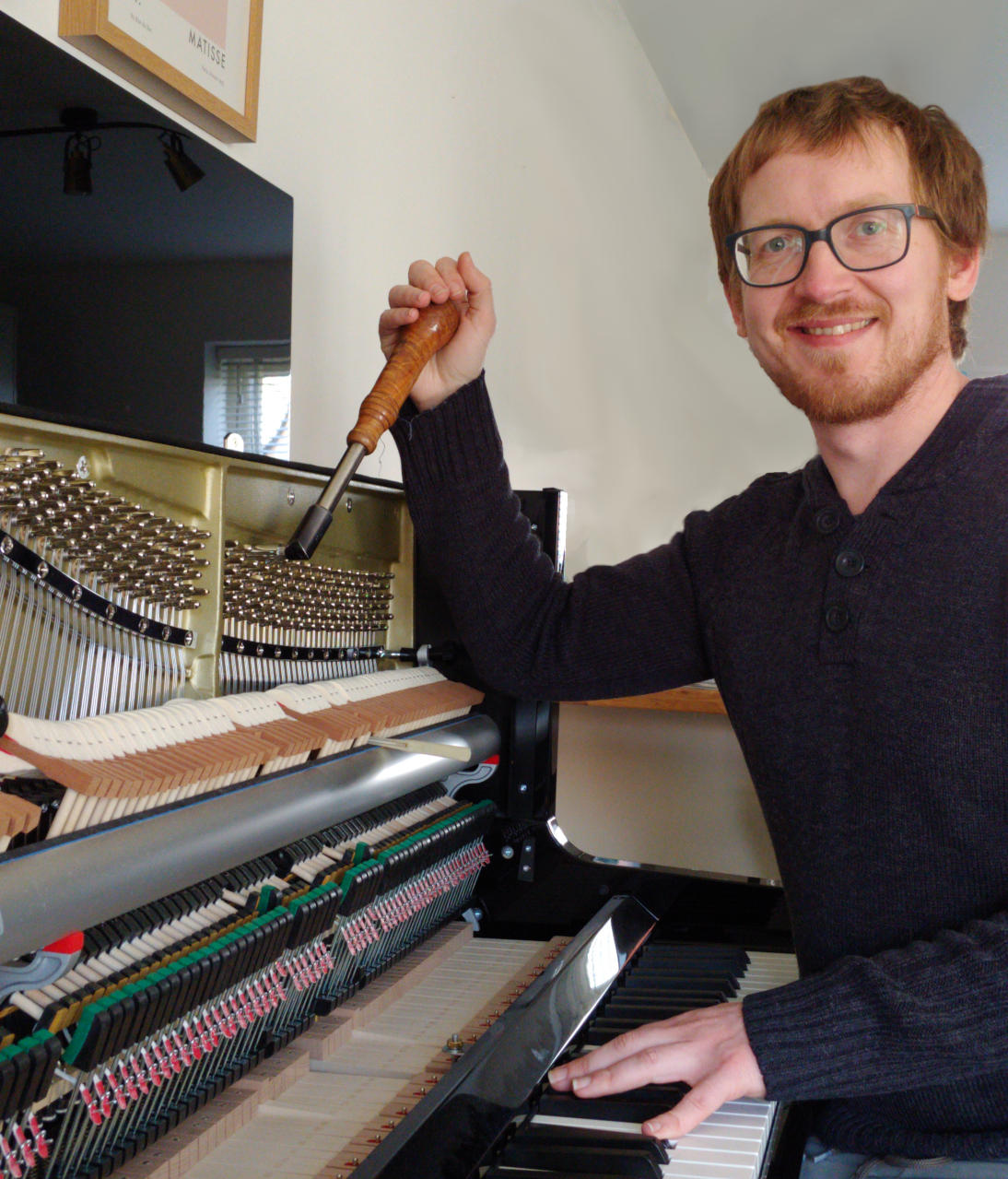 Pianos Breathe
… with the seasons, a slow rise and fall pulling on the strings so they gradually fall out of tune.
I'm Phil, your friendly piano tuner in Bristol. With precision and care, I will coax those strings back in tune so your piano can sing again.
You can book a tuning very easily online. If you're in Bristol, Bath, South Gloucestershire or North Somerset, book me directly or send me an email. Don't worry if you're a long cycle away from Bristol – I do drive too!
Learn about caring for your piano
Pianos Age
… but with maturity comes wear and tear. The keys start to sink, felts compress, hammers lose their shape.
Does your piano seem overly difficult to play? You might blame lack of practice or lack of skill, but maybe it's your tired piano fighting against you.
Some symptoms of a piano that needs servicing:
Hard to play quietly
Hard to play quickly
Some notes stick out when playing
'Ghost' notes
Keyboard feels spongy, loose or uneven
Rattling, buzzing or other strange noises
Just add a servicing option to your booking and rediscover your piano's youth!
Read more about the services I provide